What is in HUD
What is in HUD or the U.S. Department of Housing and Urban Development is a list of available foreclosed homes that anyone who qualifies for a loan or has cash can buy.
These foreclosures become available when someone that has purchased a home with an FHA or Federal Housing Administration loan has defaulted.
HUD then takes over the property, has it appraised, inspected, and prepped for sale.  They then place the home on the market, and attempt to sell it.
A HUD foreclosure is a residential property that can be from 1 to 4 units.   These are either single family homes, duplexes, three plexes, or four plexes.
Single family homes make up the largest percentage of foreclosures by far that HUD handles.
I can tell you from experience that HUD foreclosures offer you a great way to find a nice home at a discounted price.
As a Realtor, I have had many people tell me that they believed that all foreclosures were in disrepair, and that the former owners destroyed the home as a result of being foreclosed upon.
This is not the case for the majority of foreclosures. While there are some that are in need of major repairs, and have been compromised by the previous owner, most are in fairly good condition.
Foreclosure homes may be a little dirtier, and possibly in need of a few minor repairs, possibly due to the forthcoming foreclosure, and a lengthier time period of being vacant than for a standard home.
You should know also that buying HUD foreclosure is not as difficult as you may think, and almost anyone can bid on and buy one.
I will explain the foreclosure process, and how HUD prepares and sells their homes, how you can go about bidding on and buying a HUD foreclosure, and how the FHA functions and how it can benefit you. I will also provide a handy checklist for HUD foreclosure buyers.
Foreclosure Process
Foreclosures come in every different home style, area, condition, and can be very inexpensive as well as somewhat higher priced.
When the homeowner gets behind on their payments to the mortgage, usually for a time period of 3 to 4 months, they will receive a default notice from the mortgage holder, which is usually the bank or other lender.
This default notice informs the homeowners that they have until a specific date to bring the balance that is owed up to date, and thus cause the loan to be reinstated.
This time period is normally approximately 90 days from the default notice. This past due balance may also include late fees, legal fees, administrative costs, and other fees added to the owed mortgage payments.
If the loan has not been paid back sufficiently to the demands of the lender by the termination of the default time period, they will begin the process of foreclosure.
With government foreclosures such as HUD, no grace period is granted for the occupant to stay in the home, as is the case with some privately owned homes or non government foreclosures.
How HUD Prepares and Sells Foreclosed Homes
HUD which is affiliated with the FHA,  will take over a home based on an FHA loan foreclosure.  It then utilizes the assistance of various other entities to prepare the home, and to sell it.
An appraisal is done to determine the home's value, and an inspection is done to determine the home's condition.
Once the home is listed, the appraisal, and inspection results are made available to the public which is a big benefit, and advantage to the potential buyer, over other types of foreclosures that aren't inspected.
HUD enlists the help of various public sector or non government businesses to assist them in preparing and selling their foreclosures.
HUD will appoint a Field Service Manager to prepare, and take care of the house and property for sale.
HUD also uses an Asset Manager to list the home, and help market it to the public for sale.
The Asset Manager then hires a Listing Real Estate Broker to list the home on the MLS, and on the HUD website.
Once the HUD property is ready to be put on the market, the listing is placed in the MLS, multiple listing service by the Listing Broker, and is also listed on the HUD Home Store website. At this point, the foreclosed home sale is ready to be bid on.
The Asset Manager that is responsible for the sale,  handles the paperwork/contracts and communication with the real estate agent, and also facilitates the transaction, and moves it toward the closing date.
HUD Bid Process
HUD works on a sealed bid process.   This means for a given property that only HUD knows what you or anyone else has bid for it.
When a HUD property is first made available, bids for the first 15  days are accepted for owner/occupants only.  An owner/occupant is defined as someone that lives in the home, and makes it their principal residence.
After the initial 15 day owner/occupant period, if an acceptable bid has not been received, the bidding is opened to all bidders, including investors.
For HUD Properties labeled as 'insured' or 'insured with escrow,' the exclusive listing time period is also 15 days.
For HUD Properties marketed as 'uninsured,' the exclusive listing time period is 5 days.  Uninsured homes are normally in need of significant work.
During the bidding period, no preference is given to a bid that arrives sooner than another bid.  As long as it is received prior to the end of the bidding period, all bids will be equally considered.
If an acceptable bid has not been received during the first 10 calendar day bidding period, the bidding period will revert to one business day until a bid deemed acceptable has been received.
In order to bid on a HUD foreclosed home, you will need to provide your name, address, phone number, social security number, marital status, and the price you would like to bid for the property you have chosen. Your HUD approved real estate broker/agent will then submit your bid for you, online.
If your bid is the winning bid, your agent or broker will inform you.  HUD requires a preapproval letter, or a proof of funds if you are paying cash for the property.
In addition, an earnest money deposit of either $500 or $1000, depending on the accepted bid price of the home, is to be provided as well as the required, signed HUD paperwork within 2 days.
Once all of this is received, and approved by HUD, your agent or broker will let you know, and the process of closing on your foreclosure purchase will start.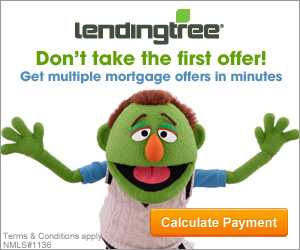 Have no fear if this process seems confusing or overwhelming. Your HUD approved Broker/Agent will take you by the hand, and show you the way.
FHA Loan Benefits
FHA or Federal Housing Administration is the loan guaranteeing member of HUD.
The primary role of the FHA is to insure loans for FHA approved lenders and mortgage companies to make it easier for home buyers to handle the expense of purchasing real estate, and in addition, to make it more viable for lenders or mortgage companies to grant home loans.
Qualification for an FHA loan is the same process used to qualify for any other loan.  FHA has somewhat less strict requirements than conventional loans do, but the process is the same.
Other benefits to an FHA loan is there is only a 3 1/2% down payment needed to purchase a home.   This is 3 1/2 % of the purchase price of the home being bought.
So if you are buying a $100.000 home, your needed down payment would be $3500 with FHA.  This is beneficial as a conventional loan usually requires anywhere from 10% to 20% down.
Another benefit with buying a HUD home through FHA is 3% of the price of the home will be given to the buyer towards closing costs, if requested.
This 3% for closing costs is only granted if requested, and is only for the purchase of a HUD foreclosure.  The lower down payment, and the closing cost credit can greatly reduce the amount of 'out of pocket' money a home buyer will need to come up with.
Click here to visit LendingTree
HUD Foreclosure Buyer Checklist
Here are the steps you need to take to bid on and buy a HUD foreclosure.
Get preapproved for a loan through a lender that handles FHA loans.
 Find a Realtor that is HUD approved.
 Go to hudhomestore.com and see what HUD foreclosures are available in your area.
Have your Realtor send you details from the MLS on HUD properties you like.
Have your Realtor set up showings to see any of these HUD homes.
When you are ready to bid, give your Realtor the required information.
When you win your bid, your Realtor,  and your lender will guide you through the process to closing.
At this point, any questions you may have will be answered by your Realtor,  or your lender.
Click here to visit Credit Repair Magic
Thank you for reading, What is in HUD. Feel free to leave your questions, comments, and suggestions below.
I will respond to you directly. Please also feel free to share on social media by using the buttons below. Good luck with your HUD bids.