What is in foreclosure is a question I have been asked many times. As a real estate agent for a number of years specializing in foreclosures, I have seen, and sold many various foreclosures.
I have seen government foreclosures such as HUD's, Fannie Mae's, Freddie Mac's, VA's, USDA's, and others. I have also seen and sold bank owned foreclosures, also known as REO's or real estate owned.
Many interested foreclosure buyers want to know what a foreclosure looks like after it is taken over by the different government agencies, or banks.
They are concerned that the previous owners have gone to great measures to compromise the homes and property due to being foreclosed on.
Their greatest fear is that they will commit to buying a foreclosure, and be stuck with a home that requires mass amounts of money, and work to make it livable, and to maintain it.
I will explain to you what foreclosures are, the foreclosure process, what is in foreclosure, and where to find foreclosures.
Click here for Credit Repair Magic
What are Foreclosures?
Foreclosures come in every different home type, price range, location, and condition.
When Mom and Pop Homeowner get behind on their mortgage payments, usually a period of 3-4 months, they receive a default notice from the mortgage holder, which is usually a bank or other lender.
This default notice tells the homeowners that they have a certain period of time to bring the money that is owed up to current, and thus to have the loan reinstated.
This time period is usually around 90 days. This money due may also include late fees, administrative fees, legal fees, and other charges in addition to the back mortgage payments.
If the loan has not been brought up to current to the satisfaction of the lender by the end of the default period, the foreclosure process will begin.
Many times, the homeowner or borrower is allowed to stay in the home until the property is actually sold, although this is not the case with government foreclosures.
At this point, the bank owned property or REO will be put up for sale on the county courthouse steps, or, in the case of a government foreclosure, it will be readied for sale by the agency asset manager, and by the appointed listing agent, and put up on the market for sale.
When the property sells, an eviction notice is given, and the former homeowner will need to move out right away if they have not been forced to move out prior to this point.
Normally a grace period of several days is given in order to allow the removal of furniture and personal goods from the home. If this instruction is not followed, a Sheriff will be notified to forcibly remove the inhabitants from the premises.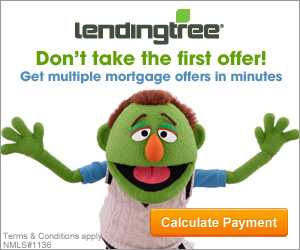 What is in Foreclosure?
I have had many people tell me that they are sure that foreclosures are left in disrepair, and even purposely destroyed due to the fact that the borrower/homeowner is behind on their payments, and being foreclosed on, and thus losing their home.
The truth is that this is normally not the case. Most foreclosure homes are not very different from any other home you may see for sale, at least as far as the condition of the home is concerned.
Foreclosure homes do tend to be a bit dirtier, and perhaps in need of a few cosmetic repairs, usually due to the impending foreclosure, and a longer period of vacancy than a standard home.
This is also due to the fact that the foreclosed homeowner has little or no concern due to zero vested interest as to whether their former home is prepped for a fast sale at an optimum price.
Often times though the bank, or the government agency that has taken the home back, will clean the home and property, and make needed repairs to ensure that the home is safe, and secure to show.
However, in 4% to 5% of the foreclosure homes that I have seen, there has been what appears to be an attempt to sabotage the bank of other foreclosing entitiy in their efforts to resell the home.
I have seen holes that have been punched in walls, decks missing legs, stairs missing steps, appliances rendered unusable, toilets missing, faucets removed or damaged, and much more.
There have been instances where rotten food, and dead animals were placed in the home in order to create a stench that would make the home more difficult to sell.
I have even seen in a few cases where it appeared that someone went through the entire home with a baseball bat, and destroyed everything that they could see, such as stoves, refrigerators, walls, windows, doors, bathrooms, floors, stairs, lights, you name it.  Fortunately, this situation is the exception, and not the rule.
Where to Find Foreclosures
Foreclosures are actually easier to find than you might think. The quickest, and best way to find foreclosures is by enlisting the help of a real estate agent.
Not just any agent though, as most agents will have you believe that foreclosures are difficult, and risky to buy.
Although there are some foreclosures that fit this description, most are not difficult to buy, and if you do your due diligence, they are not risky either.
You ideally want a real estate agent that has some experience with foreclosures, and if possible you want to find one that specializes in foreclosures. Why is this important?
Realtors have access to the MLS, or Multiple Listing Service, which has the vast majority of foreclosures in your area listed. This list includes both bank foreclosures, as well as government foreclosures.
All you need to do is tell the agent some of the details as to what you are looking for, such as price range, area, number of bedrooms, baths, etc., and they will happily email you the foreclosure listings that meet your criteria.
And, if you allow them to be your buyer's agent, they will show you any and all homes you are interested in.
In addition a good foreclosure real estate agent will help you navigate through the foreclosure process, which normally isn't difficult if they have some knowledge, and experience with foreclosures.
And, don't worry about paying them a commission either. The seller pays your buying agent's fees.
If you would rather attempt to locate foreclosures on your own, there are numerous websites, and other sources that you can easily access.
For instance, if you are interested in government foreclosures, all the various government agencies that offer foreclosures have websites that list their available foreclosure properties for you.
Government foreclosure websites:
HUD – U.S. Department of Housing and Urban Development   hudhomestore.com
Fannie Mae – FNMA – Federal National Mortgage Association  homepath.com
Freddie Mac – FHLMC – Federal Home Loan Mortgage Association  homesteps.com
Ginnie Mae – GNMA – Government National Mortgage Association  ginniemae.gov
Veterans Administration – VA  U.S. Department of Veterans Affairs  va.gov or homesales.gov
United States Department of Agriculture – USDA  usda.gov or resales.usda.gov
Federal Deposit Insurance Corportation – FDIC   fdicrealestatelistings.com
U.S. Department of the Treasury/Internal Revenue Service – Treasury/IRS  treasury.gov/auctions/irs
For Bank Owned foreclosures also known as REO's you can go to the particular banks website or try realtytrac.com or lifewire.com
Click here for Credit Repair Magic
Are Foreclosures for You?
Foreclosures are properties that have been taken back by the mortgage holder due to an inability of the homeowner to make good on their monthly mortgage payments.  Foreclosures can be either bank owned – REO's or government foreclosures.
Bank owned foreclosures are initially sold on the county courthouse steps. Or, if they are not successfully sold on the courthouse steps through the auction, they are then listed on the particular bank's website that holds the mortgage, and in the MLS, or multiple listing service.
Government foreclosures are listed on the particular government agency website, and on the MLS, or multiple listing service.
Both types of foreclosures are sold with the assistance of a licensed real estate agent or broker, although the initial courthouse steps auction may not require the use of a Realtor.
Foreclosures offer opportunities to purchase properties at under market value. Most foreclosures are in good shape or condition. This means that the home's systems are in livable condition.
These systems include the roof, plumbing, electrical, and HVAC. The foundation of the home is not considered a system per se, but it is vital that it is without issues.
I always recommend the buyer does an inspection of the property  to ensure that they have recourse so their investment will be protected.
A small percentage of foreclosures, less than 5% have been damaged or left in poor condition by the former homeowner. A simple viewing will usually reveal to you if this is the case.
If you have doubts as to the condition, you can bring a contractor, builder, or other home specialist with you on the showing.
They can do a visual inspection for you, and let you know if they detect any problems, or potential problems with the home. You also have the option of making your offer contingent on the outcome of an inspection.
Inspections are almost always money well spent as they give you an out should it reveal any major problems. Inspections also may allow you to renegotiate your offer to reflect the repair costs needed to bring the home to an acceptable condition.
Buying a home is in almost every case the largest investment you will make. As a Realtor, I have been a part of many foreclosure sales that have resulted in great savings for the home buyer. You may have to jump through an extra hoop or two, but it can be well worth it.
What is in foreclosure is big profits, equity, and/or a nice place to call home if you do your due diligence, and understand the processes.
Feel free to leave your questions, comments, and suggestions below. Please also feel free to share on social media. Thank you for reading What is in Foreclosure, and good luck with your foreclosure buying.