Real Estate Investment Methods
There are many different real estate investment methods.  There are several methods that seem to be favored by most of today's real estate investors.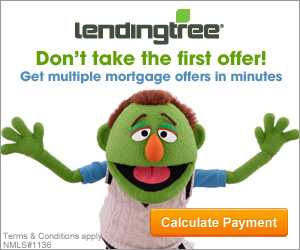 I will cover these due to their relative simplicity, and relative ease to start, which will surely appeal to both the beginning investor, as well as the experienced investor.
As I went over in a previous post, How to Invest in Real Estate, it is vital that you learn how to buy real estate properties as cheaply as possible.
Buying correctly, and for as little as possible is easily the most important step in becoming a successful real estate investor.  If you skimp, or fudge on this step, it will make successful investing that much more difficult.
Read books, or ebooks, watch videos, go to seminars, and spend money if you have to in order to become proficient at this most important aspect, of how to buy low.
You may have heard location, location, location, as the most important part of real estate investing, and, no doubt, location is very important, but if you buy low, low, low, it will give you the best chance of seeing a profit, and/or positive cash flow.
No real estate investment methods will do you much good if you don't buy in a good area.  You have heard, buy the worst house in the best neighborhood?  You don't have to buy the worst house, but whatever you buy should be in a good area.
The methods to follow are all based on the presumption that you will be able to buy low, which will give you the best chance of being profitable.
Learn real estate investing with Barbara Corcoran from TV's Shark Tank!
Buy and Hold

The real estate investment method called buy and hold, is utilized by many real estate investors, and has allowed a good percentage of people to make a great deal of money.
Buy and hold is simply the buying of properties, and holding them for extended periods of time to take advantage of an upturn in the real estate market.
The best time to utilize this is during a down market, when prices are low.  If you bought during the 2007-2015 time period in the US, for instance,  when the real estate bubble had burst due to the sub prime loan crisis, and you were able to secure a good deal, chances are  good that by holding your property, you are already in the black, or have seen some appreciation in your purchase.
The best way to take advantage of buy and hold, is to rent your property out.  There may be some repairs, and upgrades needed, and of course, this should be considered, and figured into the price of your purchase offer.
While the market is low, there is a rise in the amount of people that need to rent, as it is harder to qualify for loans.  Your renters can make your mortgage payments for you, and possibly give you some positive cash flow.  Worse case is you should recoup at least most of your mortgage from your rent, so your mortgage payments will be less.
During this period, you can also qualify for some tax advantages, as the interest on your mortgage loan is tax deductible.
The idea is to rent the property until the market moves up sufficiently to give you a good profit on your home buy, and have someone else, the renters, pay your mortgage for you while you are waiting for the market to improve.
Dealing with renters, as I'm sure you can imagine, is not always a cakewalk. You have to worry about being paid on time, keeping the condition of your property in good shape, collecting rents, and having needed repairs done, sometimes at very inopportune times, like a clogged toilet in the middle of the night, air conditioning going out on a hot summer night, or any of dozens of other possible unpleasant scenarios.
Not to mention fielding complaint calls and emails from unhappy renters.  There is also the chance of renting to someone that stops paying their rent for one reason or the other, despite your due diligence of having them checked out before you rent to them.
This could mean that you stop receiving your rent for extended periods, and force you to have to deal with removing the tenant from your property.
One solution to the renter problem is hiring a property management company to handle your rental properties for you.
Although this will greatly reduce the headaches associated with dealing with renters, it will also cost you a significant amount of your cash flow.
Generally speaking, it makes the most sense to employ a property management company if you have multiple properties to manage, or if you live out of town from where your investment properties are located.
Once the market moves up, you will then have the option to sell for a profit, or continue to hold and rent, and if you choose to continue to hold and rent, you can possibly even command higher rents for your units.
Buy and Flip
Another of the best real estate investment methods is the Buy and Flip.
If you have interest in real estate investing at all, which likely you do if you are reading this article, you have seen many real estate gurus, on television,  possibly HGTV, on radio, in print, and also online that involve flipping real estate.
Flipping real estate means buying a property, and with or without repairs, putting it back up on the market to sell at a profit.  The idea for most of these flipping real estate gurus is to do this process quickly, so they can take the profits made from one flip, and buy another investment property, and flip again very quickly.
In most cases, especially for the sake of television, these properties that are purchased are in need of repair, and much of the program is devoted to what repairs are needed, the costs involved, how quickly the home can be put back on the market, and what profits, if any, are realized.
The ideal  scenario for any residential real estate investor flipper,  is to find a home that needs no repairs, can be bought well under market value, and put back on the market immediately to be sold at a nice profit.  These scenarios are rare, but they do occasionally happen.
The more common scenario is a home is available that needs some repairs, and upgades/updates, can be purchased somewhat under market value, and with some money, time, and effort, can be fixed up and put back on the market, and sold for a decent profit.
Click here for your Credit Repair Magic
The key to success with the buy and flip method is to know the real estate market that you are interested in buying in, and also knowing what repairs/upgrades are needed, and what the costs of these  repairs or upgrades are.
Once these numbers are known, the investor/buyer knows what price he can buy an investment property for, in order to ensure an acceptable profit.
You must know the costs of materials, and if you are not going to do the repairs yourself, you must know the costs of labor. It is also a very good idea to familiarize yourself with local codes, and restrictions, as these can also affect your costs, and time frames, and, if not followed, can cause major headaches.
Most of the successful folks in the buy and flip area, have a crew, or crews that do most, or all of the repair/upgrade work for them.  This allows the flipper the time freedom to find other deals, and they make more money as a result.
All that is needed for the flipper to do at this point is to oversee the work being done, and preparing to put the property on the market for sale.
I personally know investor/flippers that do the repair work themselves, and investor/flippers that use crews to do the work for them.
Some investor/flippers have other jobs, and use these real estate investment methods while maintaining their other careers.
Real Estate Investment Trust – REIT's

One of the best real estate investment methods is Real Estate Investment Trusts, aka REITs.
Ok, so you don't want deal with the risks, headaches, and time involved with being a conventional real estate investor that buys and holds, or buys and flips properties.
But you would like to participate in the potentially lucrative real estate market for it's appreciation, and cash flow potential. I hear you.  Your answer may be to buy REIT's, or Real Estate Investment Trusts.
This hands off, no responsibility aspect of REIT's makes them a favorite real estate investment method.
What is a REIT? A REIT is a corporation or trust that uses the money from it's investors to buy and operate real estate investments, in the form of income producing properties.
REIT's are traded, bought and sold, on the main stock market exchanges, the same way you would trade any other publicly traded stock.  In order to maintain it's status as a REIT, a corporation must pay out 90% of it's profits that are taxable, in dividend form.
REIT's avoid paying corporate income tax with this 90% payout.  A corportation that pays out less than 90% of it's profits in the form of dividends, would be taxed on these profits, and then have the decision as to what amount of their profits to pay out as dividends, if at all.
Many REIT's pay a healthy dividend, and this dividend can be reinvested in the stock, in many cases, or received by the owner in the form of a cash dividend.
If you are someone at, or near retirement age, or anyone that likes the idea of another income stream, REIT's may be just what you are looking for. REITs in my opinion, are one of the very best real estate investment methods.
If you are not in a hurry to collect your REIT dividends, many REIT's allow for you to reinvest your dividend payout in the form of more stock, thus giving you the opportunity of a perhaps larger dividend payout down the road. These are called DRIPs.
Or, you may be able to take a partial dividend payout, and leave the rest of the dividend to invest in more stock.
The downside of owning REIT's, just like owning any other stock, is they are subject to price fluctuations, and also fluctuations in the amount of their dividends.
Also, these dividends are normally paid out quarterly, which means you would see your REIT income only every 3 months.
In order to become proficient at investing in REIT's, you should become familiar with the workings, and risks of the stock market.
In addition, you should also become familiar with the fundamentals of the real estate market as to how it is affected by national economic factors, and conditions, as opposed to knowing the local real estate markets from a buy and hold, or buy and flip perspective.
There are many more real estate investment methods, but these are the most common.  Participating in this potentially lucrative market has it's challenges, but it also has great rewards.
Feel free to leave your comments, questions, or tips below.  Also, feel free to like and share on your favorite social media. Thanks for reading Real Estate Investment Methods. Tom
Click here for your Credit Repair Magic
Make more money part time with real estate than you make full time on your job!
Finding Money to Invest in Real Estate
Save
Save
Save
Save
Save
Save
Save
Save
Save
Save
Save
Save
Save
Save
Save
Save
Save
Save
Save
Save
Save
Save
Save