How to Find a Good Real Estate Agent
Learning how to find a good real estate agent is critical.   Realize that a good agent is your best friend when it comes to helping you find what you are looking in the real estate market, whether you are an owner occupant, or an investor.
Whether you are buying, selling, or both, the agent will do all the heavy lifting, so you can continue to go about whatever takes up your time, be if work, family, hobbies, etc.
A Realtor and you are aligned from the standpoint that it is in both parties interest to sell your home quickly, and for the highest possible price, and in the case of buying, to find you the best possible deal within the shortest amount of time, or within your time constraints.
What Makes a Good Real Estate Agent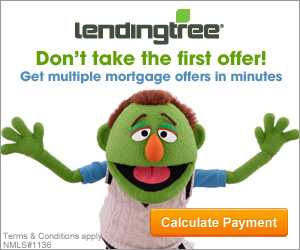 How to find a good real estate agent involves finding someone that gets to know you, the client.
He will understand what it is that you are in the real estate market for.
He will know your motivation, your time line, your financial limitations, if any, and exactly what it is you are looking for.  He will take charge of your real estate needs, and make you feel important, because you are the most vital part of his or hers real estate business.
Click here for Credit Repair Magic
He will communicate with you on every aspect of the process, whether it be selling, buying, or both.
He will return your calls, emails, texts, within a reasonable amount of time.
Realtors do get busy, but they should be able to get back to you within 24 hours, unless there are special circumstances involved.  As an agent myself, I always pride myself on returning clients communications as quickly as possible.
I always try to establish a good relationship with my clients. One of respect, and courtesy.  I try to treat my clients the way I would like to be treated.  I use competent, fair lenders that I feel good about referring to my clients.
The same with referring home inspectors, title companies, home owners insurance companies, and any other professionals, when the need arises.
I also go the extra mile when needed. If it is late at night, and that is the only time my client can get together to sign paperwork,  I will meet them when and where they like.
I have answered phone calls from clients very late at night, and very early in the morning, to discuss pressing needs, answer questions, or address concerns.
If a client is on a short time line. For instance, if they need to be out of their rental by a certain date, and need to have the keys to their new home within a relatively short time, I would make them a priority to be certain that we are able to find them a suitable home, and close on a date they could live with.
Talk is cheap, but I always make sure that if I tell a client something, that I will deliver on what I say, or promise, or if it becomes impossible, I will explain to them exactly why this happened, and how it can be remedied to their satisfaction.
Click here to learn real estate investing with Barbara Corcoran from Shark Tank!
Where to Find a Good Agent
How to find a good real estate agent involves knowing where to find them. The best place to find a good agent is your friends, and family.
It is also known as word of mouth.  Almost everyone has used a real estate agent at some point in their life, and they also know others that have used agents.
Get the opinions of people you trust. If they used a realtor recently, and it is in the same area as you are in, ask them if they would recommend them to you, and if so, why.
You can also go to a  local Realtor, and find out who the top agents in the office are.  Yes, top agents are busy, but have you heard the old addage, if you want something done, give it to a busy person?
This holds true in real estate. Often top agents will also have a team that works with them. This can be an advantage as their team will provide even more attention to your situation than you would get with a single agent, and can make things smoother still.
You should choose an agent that is a full time agent. If they work another job, it may be difficult for them to be available when you are available, and this can be important if something comes up, like paperwork that needs to be signed, and sent in very quickly.
If they are not on top of your deal, things can easily fall through the cracks, and cause problems down the road.  Also, they may not be able to return your calls or texts in a timely manner, and this could also loom large in the context of a real estate deal.
How to find a good real estate agent online is fairly easy. There are  online real estate websites that have ratings for agents, based mostly on client feedback, that can also assist you in finding your next agent.  Zillow, Trulia, and Realtor.com, are 3 of the most visited real estate websites.
Click here for your Credit Repair Magic
Interview the Agents
Buying a home is the largest investment that the vast majority of us will make in our entire lives.
Isn't it worth taking your time to make sure you have the best expert in the field that can help you with finding the home of your dreams, or selling your existing home for the highest possible price, in the shortest amount of time possible?
Another important aspect in how to find a good real estate agent is to interview them. Locate two or three agents with good reputations.
Contact them, and set up a meeting to sit down and talk over your real estate needs. Ask them how they will help you to meet or exceed your real estate needs.
You can also ask them  other questions to help determine their sincerity, commitment, and philosophy.  If you are looking for foreclosures, short sales, or other bargain properties, ask them what their experience, and knowledge is in this area.
For a listing agent, ask them how they intend to sell your home beyond placing it in the Multiple Listing Service.  You want an agent that will use every means available to them to advertise, and promote your listing.
This includes open houses, promoting on social media, advertising in local real estate magazines, advertising in local newspapers,  advertising on real estate websites, providing professional, well placed signage, and informing their network of real estate professionals.
The more information you can extract from the agents, the easier your decision will be when you make your final decision, as to which realtor to go with.  Don't sign anything with them until you have met with all of your candidates.
Once you have decided on the agent you like best, you can move forward with finding a home, or listing your current home, or both.
You may, at this point, decide to sign an agreement with the agent.  By signing a Buyer's Agreement, with your new agent. you can go into more detail as to what you are looking for, where you are looking, and your price range.
You will be able to concentrate on locating your property with this person, and the agent will provide you with the services, and attention that you deserve.
If you sign a Listing Agreement, you and your agent will be able to zero in on putting your home on the market, and advertising it through the many effective channels that good Realtors use.
You may also be able to negotiate a lower commission percentage with your new Realtor, as the seller pays both the buyer's agent's commission, and seller/listing agent's commission.
You will find that taking the time to research, and choose a good, professional Real Estate Agent, will be time well spent, and will ultimately prove to make your home buying, and/or selling experience an enjoyable, low stress, and beneficial one.
Now you know how to find a good real estate agent. You are on your way to home buying and/or selling success.
Feel free to leave your comments, questions, or tips below.  Also, feel free to like and share on your favorite social media. Thanks for reading. Tom
Click here for your Credit Repair Magic
Lowest interest rates on your home loan!
Discover how to find a good lender or mortgage company!
Discover ways to sell your real estate!
Save
Save
Save
Save
Save
Save
Save
Save
Save
Save
Save
Save
Save
Save