Short Sales
What are short sales?
When the owner of a property owes more to the lender than the property is worth, called being 'upside down,' this is how short sales are defined, or potential short sales. Short sales can be caused by numerous factors.
A drop in the U.S. real estate market like what happened in 2008, when the sub prime lending crisis caused many properties to lose as much as 70% of their value.  Also, several other factors like lack of upkeep on the property,  an increase in crime in the area, an economic slowdown, or the discovery of something negative in the area can cause a property to lose some or most of it's market value.
Click here for your Credit Repair Magic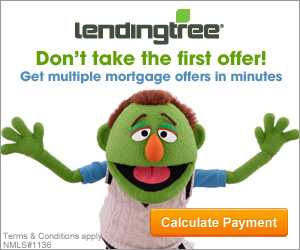 So, as a result, a borrower may find himself making large payments on a home that may never recover the lost value.
In order for the borrower to get out from under this loan, they may approach the lender and ask them if they are willing to accept a short sale.
This means that the borrower/homeowner is asking the bank, or lender to accept less money than what the loan was originally granted for, and what is owed on it.
Many times a realtor will assist the homeowner with the communication with the lender, and help set up the short sale for the homeowner.
There are two types of short sales: approved short sales, and unapproved short sales.  An unapproved short sale is where a homeowner will attempt to sell the home for what he can get without the lender giving it's blessing for the sale. More back and forth is needed for the bank to approve the short sale.
An unapproved short sale can go on for many months, as the lender may or may not accept the offers that are generated. It is the lender's decision wholly to participate or not.
They may wait to see how many offers come in, and for what price before they accept any. Or they may do nothing at all.
I have seen unapproved short sales drag on for what seemed like an eternity.  Some took well over a year to come to fruition.
It is possible to find a great deal as a buyer of this type  short sale, but is not ideal for someone with a timeline for making a home purchase.  An investor that doesn't need the home to live in, is best suited for pursuing an unapproved short sale.
Once an offer has been accepted by the lender, it is then considered an approved short sale.  If this sale falls through for whatever reason, usually financing,  the property will go back up on the market as an approved short sale.
An approved short sale, on the other hand, has the lender's approval or blessing, if you will,  for the sale.  These approved short sales normally go through the sales process in a much smoother fashion.
Mortgage holders or lenders normally do not approve short sales unless the homeowner shows that he is unable to live up to the mortgage obligation.
The bank is saying that it wants to sell the property, and is in agreement with the realtor, and the homeowner regarding the sale, and that any other lien holders on the property have also given their approval.
Learn real estate investing with Barbara Corcoran from Shark Tank!
If a buyer moves quickly with an approved short sale, it is possible to get a great deal, but the approved short sale can sell quickly, as the price is normally low, and the lender is willing to close within a reasonable amount of time.
Short sales are listed on the Mulitple Listing Service, or the MLS. All Realtors have access to this information, and by hiring one, you will be given this information.
A Realtor can also give you information regarding other bargain properties, such as government foreclosures, and bank foreclosures – REO's, as well as, other listed homes on the market.
From a buyer's or investor's perspective, before you decide to buy a short sale, do your homework on the property, and the situation. You may be able to find a great deal in a short sale, or you may take on a long, nightmare scenario. I have seen both.
As an investor, I suggest becoming an expert in short sales before taking the plunge in buying them, or at the very least hire a real estate agent or broker that is experienced with them, and can guide you through the potential pit falls.
The main thing to keep in mind is, if the short sale is approved, it should be smooth sailing. If a short sale is unapproved, it could be a long, difficult process.
A short sale is not the same as a pre foreclosure.
A short sale is not the same as buying a foreclosure at the courthouse steps.
Feel free to leave your comments, questions, or tips below.  Also, feel free to like and share on your favorite social media. Thanks for reading. Tom
Click here for your Credit Repair Magic
Search for government foreclosures,  bank foreclosures, and pre foreclosures. Find huge savings on homes, cars, boats, jewelry, and electronics.
Click Here!
How to Sell Your Home Quickly and For Top Dollar!
Save
Save
Save
Save
Save
Save
Save
Save
Save
Save
Save
Save
Save
Save
Save
Save
Save
Save
Save
Save
Save
Save
Save
Save
Save
Save
Save
Save
Save
Save
Save
Save
Save
Save
Save
Save
Save